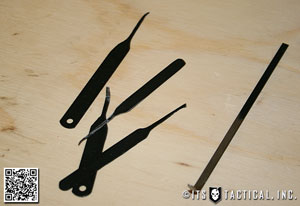 Here's another very interesting post on lock-picking, like
making a padlock shim out of soda can
:
How to make your own lock-picking tools from a windshield wiper
. Of course, the skills that come with it, plus the ethics of when it's acceptable to use it, are just as important (if not more).
After you've picked that up, try a copy of
Practical Lock Picking: A Physical Penetration Tester's Training Guide
or
The Complete Book of Locks and Locksmithing
.